CONTACT US
E-mail:
newstar@163169.net
Phone:
Tel:86-631-5966006
Cell Phone:86-138-63164079
Fax:86-631-5921705
Download Catalogue
Weihai Xinxing Fishing tackle Co.,Ltd.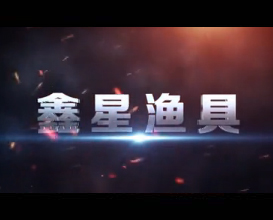 Privacy Notice
1,Information We Collect
a. Personally Identifiable Information
We may collect personally Identifiable Information (including name, address, telephone number, EMail address and, when necessary, credit card information) when you:
Return an item or make an exchange
Inquire about our services
Request a catalog
Receive a gift package
Create an account at Maxcatchfishing.com
Subscribe to our EMail Newsletter
Enter a contest or sweepstakes
Participate in a marketing survey, promotion or event either online
b. Aggregate Information
Our website collects some non-personal information about you using clickstream technology, so it may not be readily apparent to you that it is being collected. For instance, when you come to our site your IP address is collected.
This information is not personally identifiable and we do not combine this type of information with personally identifiable information.
2, Use of Data We Collect
we always want to provide you with the best possible shopping experience and fulfill your orders exactly as you've requested. In order to do this, we use your personally identifiable information to allow us to:
Provide the services you request
Contact you about the status of an order
Send you catalogs or promotional offers we believe will be of interest to you
Send you the E-mail Newsletter, if you specifically request it
Identify your product and service preferences
Customize our communications to you
Provide information concerning product recalls or products you have purchased
Improve our merchandise selection and customer service
Administer a sweepstakes or similar promotion and identify or publicize the winner(s) in accordance with the rules for that promotion
3.Email use
When you provide us your email address, we may send you emails necessary to process your order or respond to a request, or, if you agree to it, to receive our company emails. For example, after you place an order at Maxcatch.com, you will receive an email confirmation and, in most cases, an email with package tracking information. Recipients of our Email Gift Cards will receive an email notifying them of the gift and instructing them how to redeem it.
It is our intent to send you promotional email only if you have agreed to receive it. Instructions on how to unsubscribe are included in each company email we send.
Your email address will be used to respond to your request, or to process your order, and will not be shared with any third parties. Instructions for unsubscribing are included in every promotional email. Please note, transactional emails that are related to your order are not considered promotional.
4.Link to Other Sites
Occasionally we provide links on our web site to other sites we think you will enjoy. These sites operate independently of Maxcatch and have established their own privacy and security policies. Maxcatch does not have any control over these sites' privacy practices. For the best online experience, we strongly encourage you to review these policies at any site you visit.
5. Security
It is our intent to protect against the loss, misuse or alteration of information that we have collected from you. We use a variety of current technologies and processes for protection of our customer data. We limit the information we provide to outside companies with whom we contract to only what they need to carry out their responsibilities.
6. Policy Changes
From time to time, we may use customer information for unanticipated uses not previously disclosed in our privacy notice. If our information practices change, we will post these changes on our web site. We encourage you to review our privacy policy periodically.
7.Questions Or Comments?
For questions, comments or assistance, welcome to contact us.